Click on the icon in the top, left-hand corner of your screen and select "My MLS." After selecting "My MLS," go ahead and click on the "Filters" button on the left.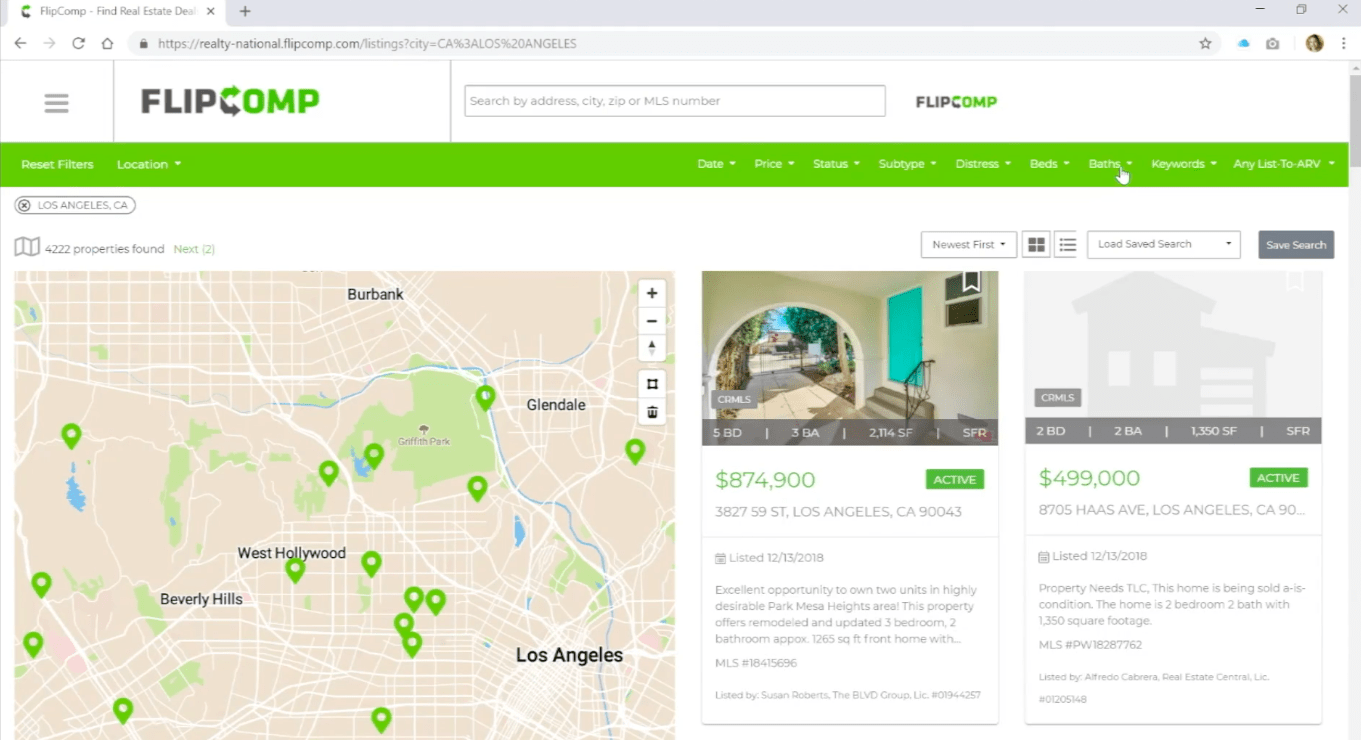 FlipComp allows you to filter by City, State, Zip Code, Price Range, number of Bedrooms/Bathrooms, List Date, Listing Status, and more! We've also included a Keyword Search Filter so FlipComp can comb through property listings based on specific words of interest in the property descriptions.
FlipComp also provides a saved search option which will store any specific filters you have adjusted for specific searches. You can now name specific searches and select them as a search option at anytime by clicking on the "Saved Searches" dropdown menu at the top of your filters screen.