Watch the video tutorial below to learn how to analyze properties or scroll down to read the article instructions:
Click on the Property Address for the property you would like to analyze. You will be redirected to the property file, which will provide the latest MLS information for your property as well as any Public Record information that may be available.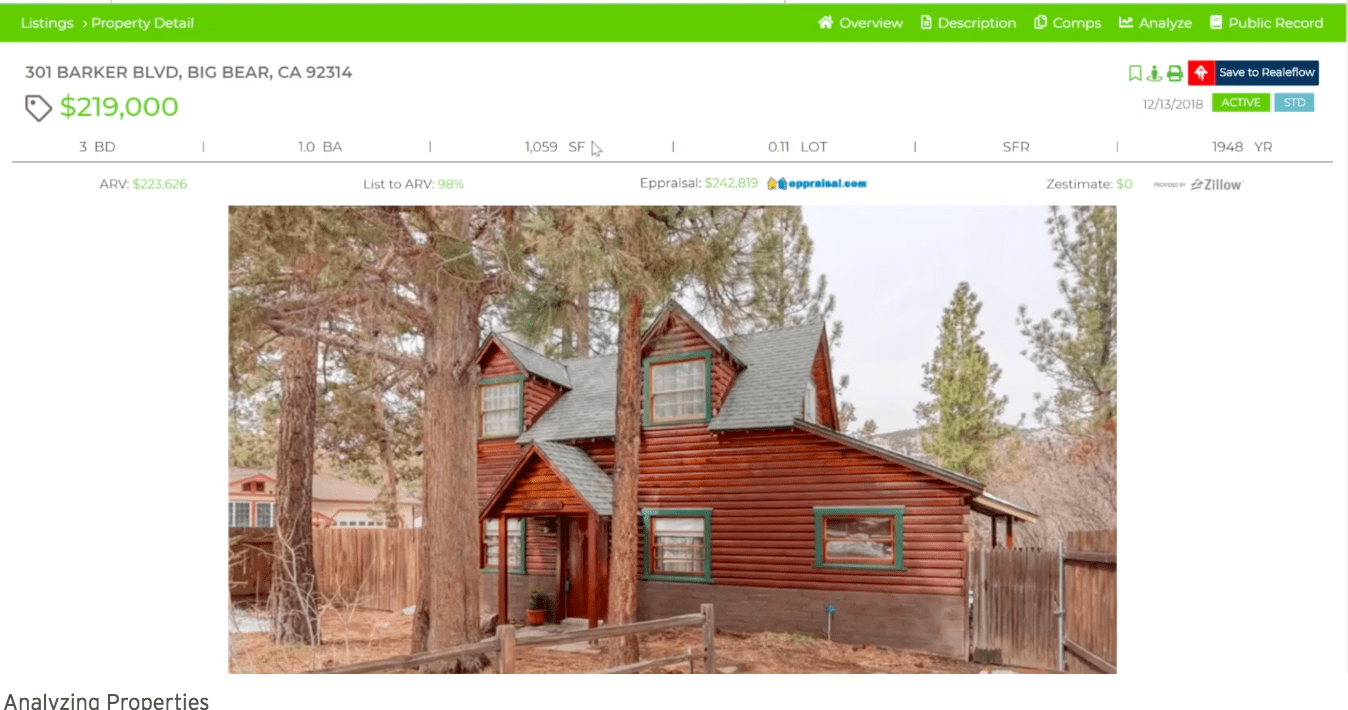 Within the property file, you will see a great breakdown of the qualities and characteristics of the property. You will also be able to view all of the surrounding comparables and adjust the proximity of the comps in the area.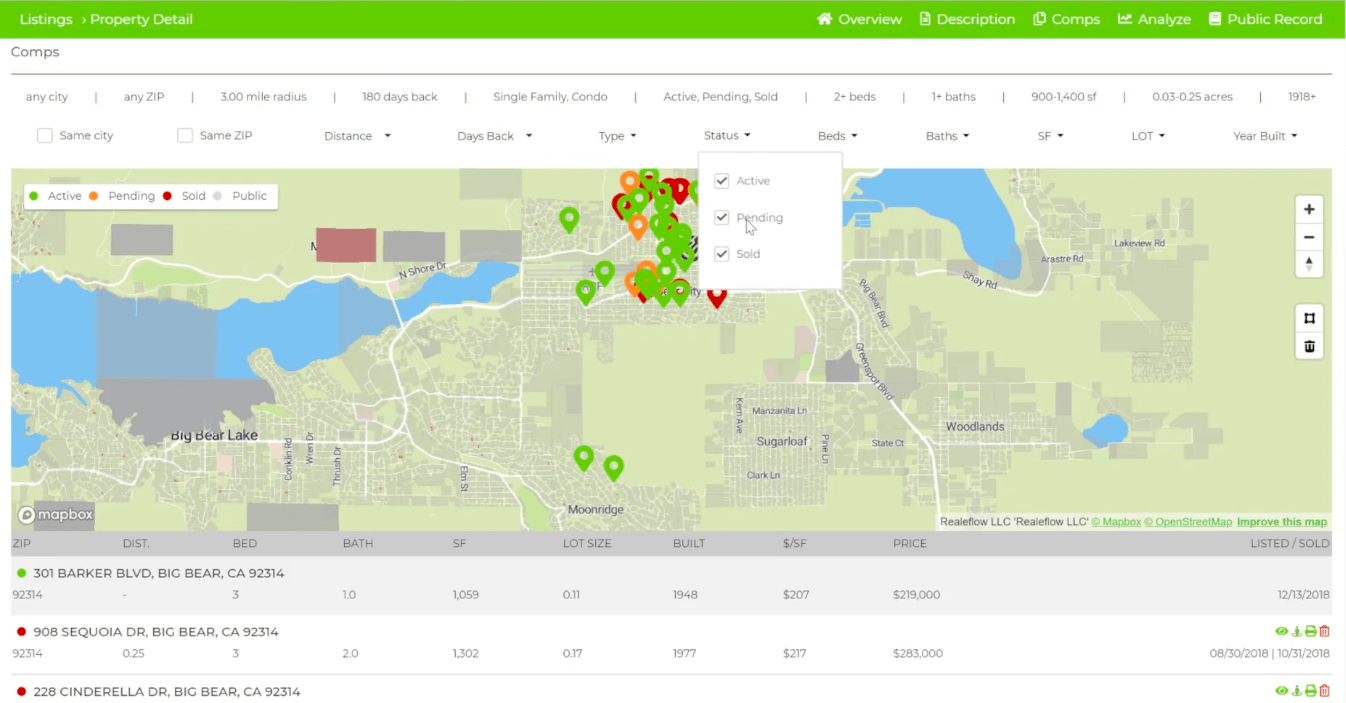 After selecting a property, feel free to examine any of the tools on the top navigation toolbar of the Property File page. Within this section, you will see 5 main tabs: "Overview, Description, Comps, Analyze, Public Record." Clicking on any of these tabs will populate specific analytics which can be adjusted manually as you assess the property listing.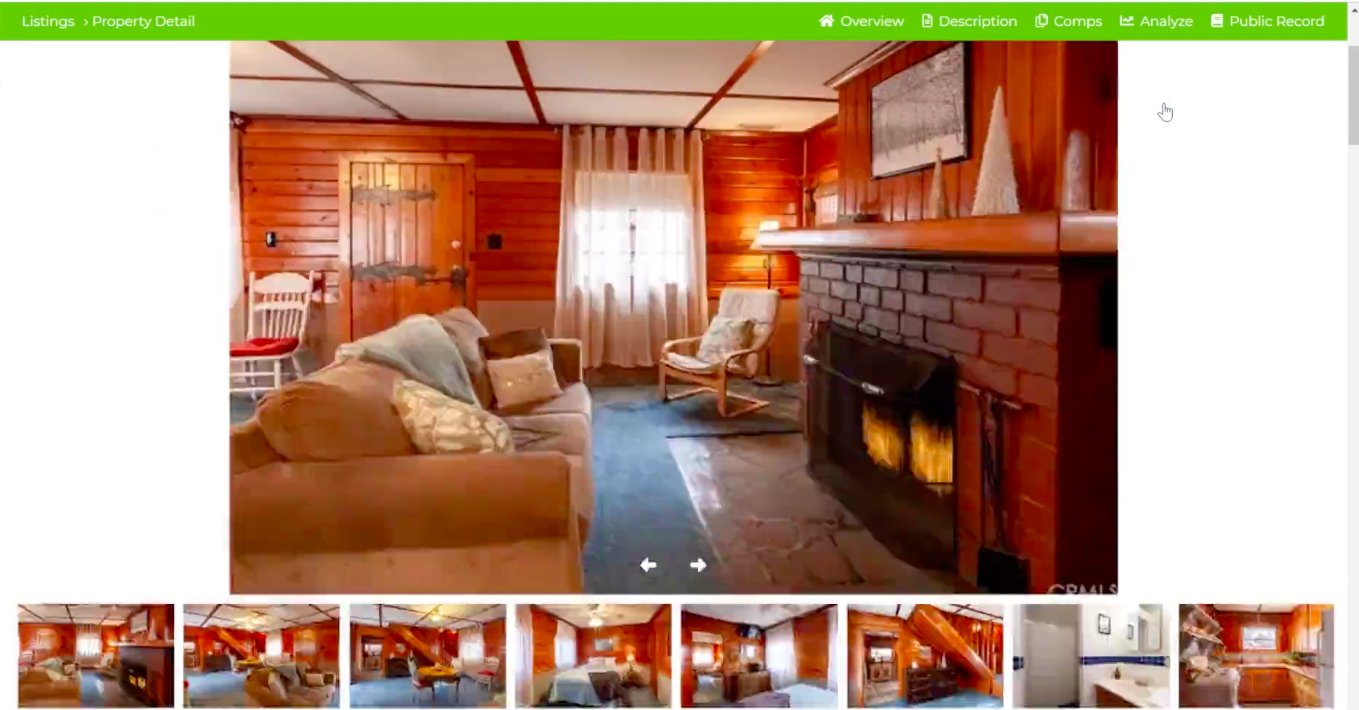 The Overview tab will provide any current property photos as well as the listing agent's description. This will give you a great snapshot of the property before leaving your home/office.
The Description includes a property overview as provided by the listing agent.
The Comps tab will allow you to view all of the properties within .25 - 10 miles of your current listing. You can view any of the comps that FlipComp provides individually within this tab by clicking on the green address or on "Comp," highlighted in green. You can also exclude any comps by clicking "Remove."
With the Analyze tab, you will be able to adjust any estimates regarding the acquisition price, sell price, cash needed, net profit, repairs/construction costs, permits, taxes, buyer closing costs, financing, and more.
Use the Public Record to view any available tax record information/history regarding the property. View the current contact information of the homeowner, Assessor info, Construction records, Financial history and more.