Your Account Settings are any details regarding your Profile, MLS, Social Media and Password Information. Watch the video tutorial below or scroll down the page to read the article on how to access your profile settings. 
1. Click on the icon in the top-left hand side of your screen.

2. Select ACCOUNT SETTINGS from the menu.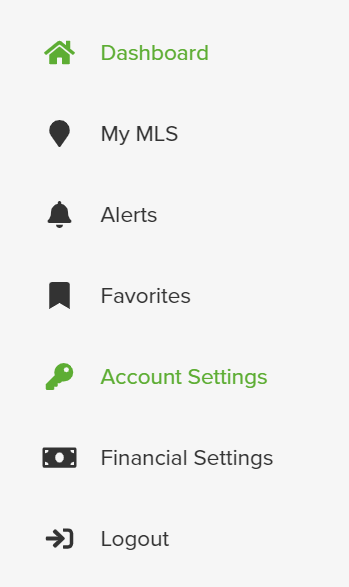 Feel free to adjust any general Profile Information such as your Password, Company Information as well as your Default Market. Adjusting the Default market sets a specific market on your Dashboard and the MY MLS section of your account when you login to your FlipComp. Be sure to click SAVE PROFILE when you have completed any updates to your Profile Information.